Dear ADDA Admins,
Your ADDA Reports now have an additional automation feature – Scheduled Reports.
You can now set these reports to be Emailed based on a set schedule to either a few members of the Management Committee, or Only Owners or All your members.
Some usage scenarios :
Vistiors who are still insider the complex report – sent to the Manager daily at 6:00 PM and to Secretary at 10:00 PM.
Maintenance Fee Defaulters, sent at the end of the month to All Owners
Unidentified Credits, sent every Friday to All Users.
Setting up Schedules is very easy. Go to Admin's Dashboard > Admin Reports and click on Schedule link next to each Report.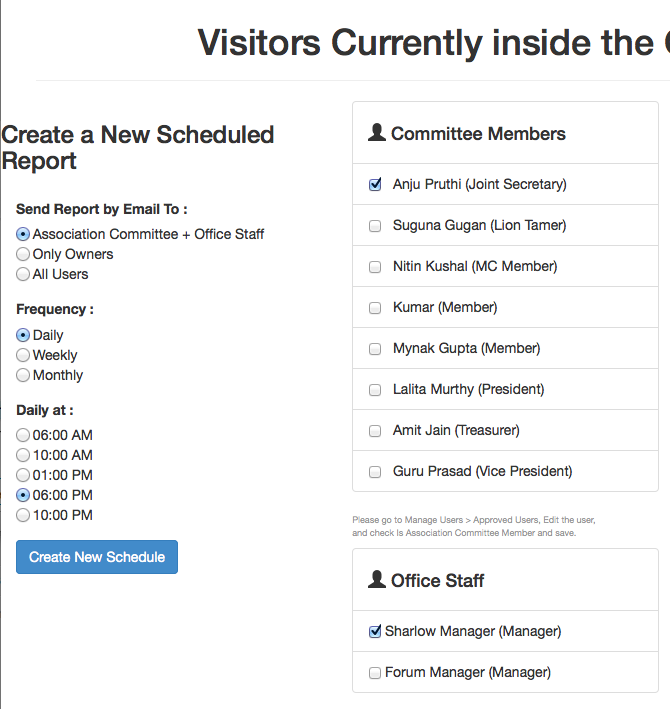 Enjoy!
Automation Elves at ADDA