"At the stroke of the midnight hour, when the world sleeps, India will awake to life and freedom." With this speech from Pandit Jawaharlal Nehru, our country rose to Independence on 15th August, 1947. This year we will be celebrating the 69th Anniversary of that momentous event. India's 69th Independence Day.
Independence Day is an occasion which is celebrated in almost every apartment complex in India. On this day, on one hand as we commemorate our freedom, and rejoice with music and dance our unity and diversity; on the other hand we bow in respect to our great nation, we pay homage and tribute to all who fought for our independence and the many great souls who had laid down their lives for the freedom movement.
The day usually starts with flag hoisting and playing of patriotic songs.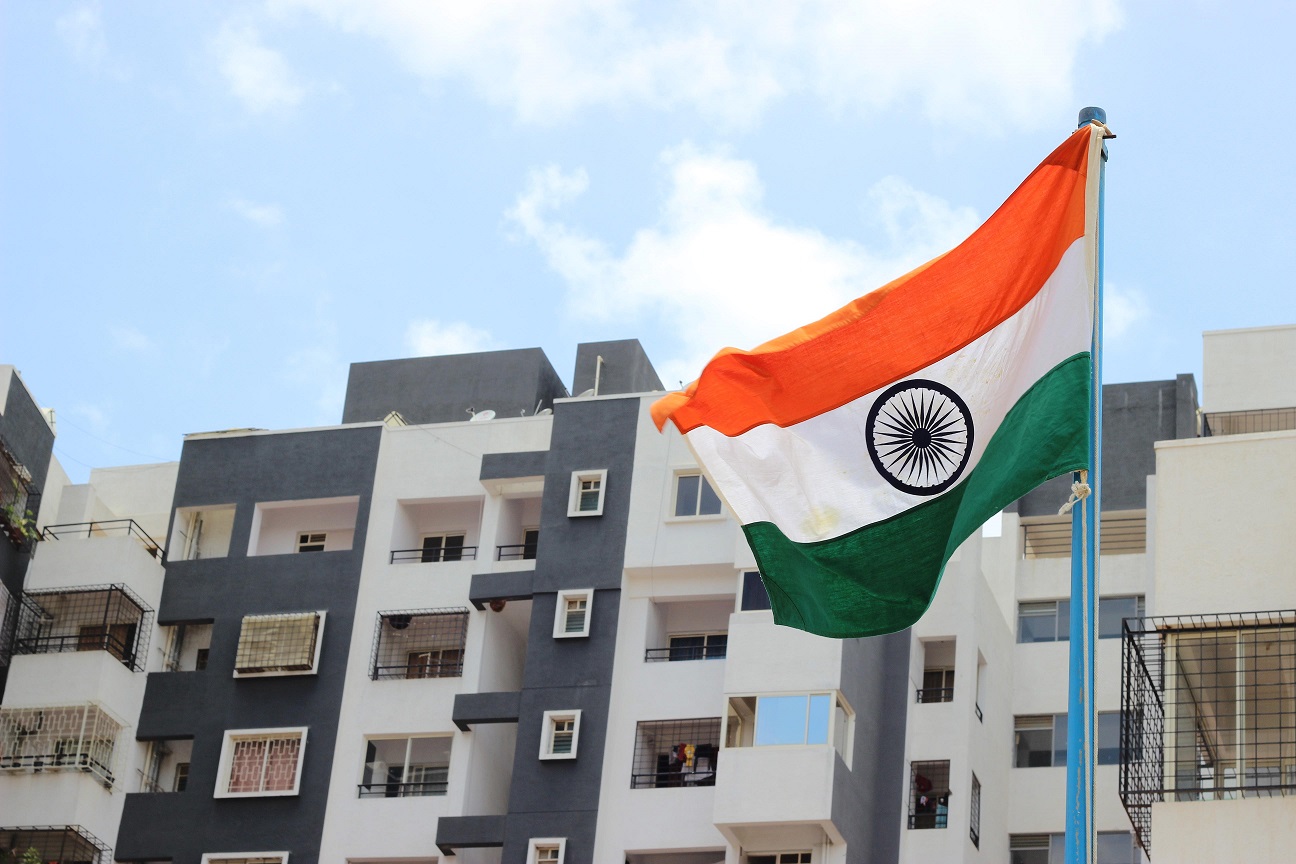 Then there are various events and competitions which are organised in the apartments, usually by apartment management committee members, which residents participate with much joy and pride. Here are some ideas for events which you can plan this year, for making this Independence Day celebration in your apartment, extra special and memorable!
An apartment complex usually has residents from many parts of India. Ask residents to cook ethnic food from their natives and setup counters to sell them to other residents. You can have some space allocated in your apartment where residents can setup stalls to sell food. This can also be held as a competition, with the resident who collects the most money winning the competition.
Perhaps, organise your very own version of Masterchef in the community. Give kids and teenagers, with a passion for the culinary arts, a platform to show off their skills.
If the monsoon gods gives us some reprise, then hosting a kite flying competition can be a great idea during this year's Independence Day. This competition can be a great way to bring together children and other young residents to have some unadulterated fun! To make it more interactive, get the senior citizens to teach the kids how to craft their own kites. Bonding across a vast range always makes a beautifully harmonious community.
In House Independence Day parade
How often can you organize something which gets participation from all age groups and excites all of them to an equal extent. Here is such an idea! Gather residents, from all age groups, in a common area of your apartment complex. Then sing your hearts out as you go round the apartment together singing patriotic songs. You can also circulate leaflets with the songs printed on them, so that residents can refer to them while singing. Get more creative. Design handmade banners pledging simple social activities that can be carried out throughout the year.
Independence Day Rangoli Competition
You can conduct a Rangoli competition for residents on the theme of Independence Day. You can have the blocks of your apartment fighting against each other or you can have assorted teams competing.
Face Painting Competition
Add a splash of colour to your celebrations with a face painting competition! Let the creative and innovative side of your apartment's residents run wild with this fun event! And just to make it more interesting have a rule that competitors can only use the Indian flag's tricolours for painting.
Traditional dress fashion show
We are a country of diverse culture. Our diversity is not only in our language, culture and food; but also in our attire. Arrange a fashion show where residents walk the ramp in their traditional dresses. Want to spice it up? Ask your neighbours to flaunt the traditional garb of a community they do not belong to. Perhaps your Malayali neighbour can flaunt the Kashmiri phiran.
This Independence Day you can organize various social welfare initiatives in your apartment complex. You can organize a blood donation camp in your complex, or maybe invite children from the nearby orphanage for a lunch in your apartment and a playtime in your common playing area. You can also conduct workshops to spread awareness among residents on various social welfare subjects like importance of reducing the use of plastics, water conservation, etc. Let this Independence Day be the start of a social project that will help bring about the change we want to see in the society around us.
Everyday hundreds of trees are felled to make way for more land requirements of city residents. Though our apartment complexes usually have enough greenery and boast beautifully landscaped gardens, the landscape changes drastically once you step out. This Independence Day join hands and get together to plant trees inside and also if possible, around your apartment complex. You can use ADDA's document sharing features to track the growth of the trees planted. Plan to celebrate the growth of the tress in subsequent Independence Days.
There's no better way of exciting the children and youth of apartment complexes than to organize a sports competition! You can have competition in sprint, badminton, indoor sports like table tennis, chess, carom, etc. depending on the facilities you have in your apartment. Call it the Freedom Cup Tournament if you like. This Independence Day you can try to have some outdoor games which even the elderly can participate like walking races, etc.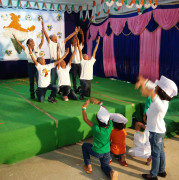 In India, no occasion is complete without a cultural programme. Start planning from now and prepare yourself for a fun filled cultural extravaganza consisting of songs, dances, plays and much more, as a part of your Independence Day celebrations.
We hope our list would help you in your event planning.
What events are you planning in your apartment complex? Let us know in the comments section below.
If you haven't started planning yet, then start now! Share your ideas in your ADDA portal and start a discussion thread. As a management committee member you maybe wondering how to take decisions and also get the opinion of the other residents on various aspects of Independence Day event planning. Worry not; use our Discussion Forum to discuss various issues and settle matters which need voting through use of our Online Poll feature. You can also use the Email and SMS broadcast features to spread the word on the events you have planned.
And after the event is done, the first thing you need to do is to give a loud round of applause and standing ovation to your cultural committee who would make the whole celebrations happen with days of toil alongside their busy work and family schedules! And secondly, don't forget to share the cherished moments with your neighbours and also with residents who are away from home, by uploading the photos in your ADDA's photo gallery!!
If your Apartment complex / housing society is still not online on ADDA, you can create one absolutely free on www.adda.io and start communicating with your fellow apartment owners.
Photo Credits: Pratik (Daddy's Elixir), Sarthak (Nandy Retreat), Mukesh (Runwall Seagull), Kedar (Ajmera Infinity), Indranil (Runwall Seagull), Priyavrat (Sapphire Heights)
Related Posts: Top 10 Ideas for Independence Day celebrations in your apartment