It would take a minimum of 10-15 years of hard earned money and lifelong emotions for a common Indian to buy a house for himself and his family. The owner would then pay installments against the home loan and purchase valuable items to ensure a house becomes a home.
But the dream might become a nightmare when natural calamities like the Chennai floods leaves you with little or no preparation to safeguard your home and can ruin all this in no time. Such disasters are termed as an act of god but unfortunately very few home owners in India take measures to protect their dream house and their valuable possessions.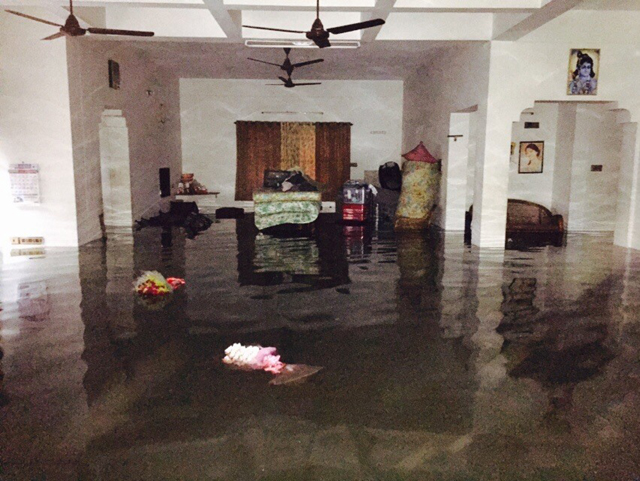 "India's geographical features and climatic conditions in Southeast Asia make it fairly vulnerable to natural disasters," says, Swapan Khanna, Co-founder of insurance research and advisiory firm I-Save."
Most banks these days offer home insurance policy along with home loans. Unfortunately, people in India turn a blind eye towards home insurance, even though it provides coverage for what is your costliest asset ever.
"Most Indians are either unaware or reluctant to buy it. The merits of home insurance is not properly sold in India and accounts for less than 1% of total sales, says Sanjay Datta, chief underwriting and claims, ICICI Lombard General Insurance Co. Ltd"
However the good news is that home insurance in India is actually not very costly and doesn't strain your wallet and the benefits certainly outweigh the cost. The following pointers will help you find the right policy.
1. Research various coverages – Any home insurance policy typically provides two types of cover – one which covers the structure of the house and second that covers posessions such as valuables, furniture and other electronic appliances. Insurance covered against natural calamities involves the following:
Fire
Explosion and implosion
Earthquake
Lightning
Storm, cyclone, tempest, tornado, hurricane, flood
Subsidence, landslides and rock-slides
2. Choose the right policy – It is always advisable to do some research before buying. A home insurance buyer should at least compare with 3 different insurance providers and read through the coverage details with attention. The very reason for this is your policy might state that your house is protected against damages caused by fire, earthquake, and landslide. However, Tsunami and flood may have been excluded. In this case, you cannot claim anything.
"Nitin Juneja, a resident of an apartment complex in Mumbai says that their apartment pays a premium of 1.5 lacs against a coverage of Rs. 143Cr for 224 flats that includes INR 56 crores of coverage for contents. He says, after the 2005 floods, every apartment owner felt the need for securing their valuables and their dream homes. "
3. Ask for Claims – While asking for a claim, the insurance provider will send a surveyor for damage assessment. This is the time when you will be required to submit your documents. Pay more attention to the exclusion sections now, since a claim for loss by catastrophes must satisfy certain conditions as mentioned in the policy document. The surveyor will send a survey report and your insurance provider will subsequently process your claim.
It is advisable to buy a home insurance policy before disaster strikes you. Any natural calamity will inflict damage but your insurance can decrease the magnitude and moreover will help you to recover from it to a large extent.
Login to your ADDA now and share this article with your neighbors. If you are not a part of your apartment's ADDA yet, then join now! It's Easy! Visit www.apartmentadda.com, or download the app from here, search for your apartment and join!
If your Apartment complex / housing society is still not online on ADDA, you can create one absolutely free on www.apartmentadda.com. ADDA is the essential app for every apartment resident!
*Photo Credits: Keerthi Suresh