We have done it again! With the new release of our ADDA App, we just raised the bar very high for Neighborhood Networking Apps in India. The App just became more essential to all.
A complete package of utilities covering all needs of an Apartment or Villa resident, beautifully arranged for easy discovery or regular use, all set in a gorgeous UI; the App is a marvel in itself. Presenting to you the new look of ADDA App: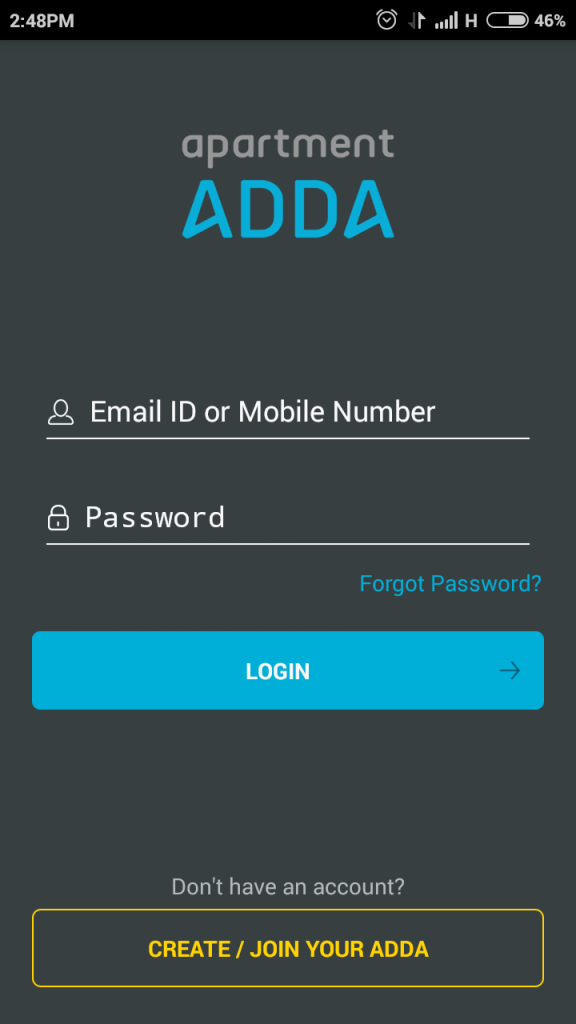 If you are an existing member, then simply login using your email Id/phone number and password. If you do not have an account, then joining ADDA for your Apartment / Villa complex is easy. Search for your Villa or Apartment Complex name, click on Join, provide your basic contact details, address and you are inside your neighborhood network.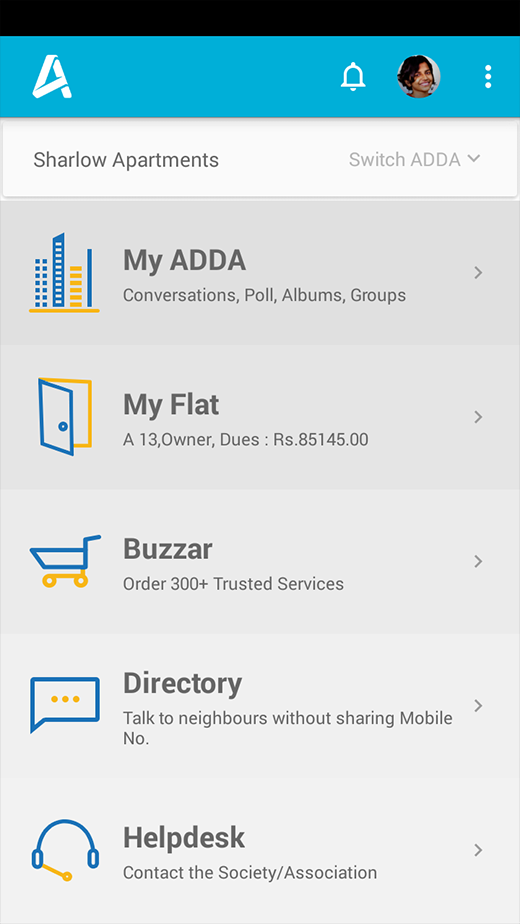 Below are some of the changes which are new in this release:
An overall new design with new colors and layouts, with focus on utilities
My Flat now has a new layout design, more structured list of bills, better rendering of Invoices and Receipts. It is now much easy to quickly pay bills and also maintain payment history.
A tutorial for new users, which will help users to quickly understand the features available in the App.
Residents can now provide feedback on Helpdesk Tickets serviced by the Association Office.
Updated to support Android Marshmallow, so that you can take advantage of its coolest features.
Battery optimization
Login to your ADDA now and share this article with your fellow residents/owners. Start using the ADDA App now and stay connected to your Apartment, Neighbors and Apartment Association from anywhere you are.
If you are not a part of your apartment's ADDA yet, then join now! It's Easy! Visit www.apartmentadda.com, or download the app from here, search for your apartment and join!
If your Apartment complex / housing society is still not online on ADDA, you can create one absolutely free on www.apartmentadda.com.