Plastic. The boon of modern times that has quickly changed into a bane. There is absolutely no possibility of looking around and not finding a plastic carry-bag aimlessly loitering around. One time use plastic materials like thin shopping bags or straws are a disaster existing in our ecosystem. They take eons to break down. They disintegrate forming micro plastics, which ultimately end up in the stomachs of animals and birds.
The complaints with plastic does not stop there. They clog our sewage system and dirty our urban landscape. They fill up our landfills and release greenhouse gases, making our cities hotter and hotter. A complete ban on single use plastic products were long overdue.
However, the residents of Ivory Towers Co-operative Housing Society in Mumbai did not wait for someone else to solve their plastic problem.
What did they do?
In June 2017, the society decided to go back to the basics to sacrifice their need for plastic. Even  though the area where the society is located never floods in the rain, yet the idea was to productively contribute to their society as a whole. They campaigned to introduce the habit of carrying bags, like in the previous generations, to buy vegetables or groceries or any other supplies. They took the initiative to educate their residents and local shopkeepers to say no to plastic bags. They encouraged the unique concept of establishing a "cloth bag library". They can have a stock of cloth bags which can be used on a rotational basis by the consumers.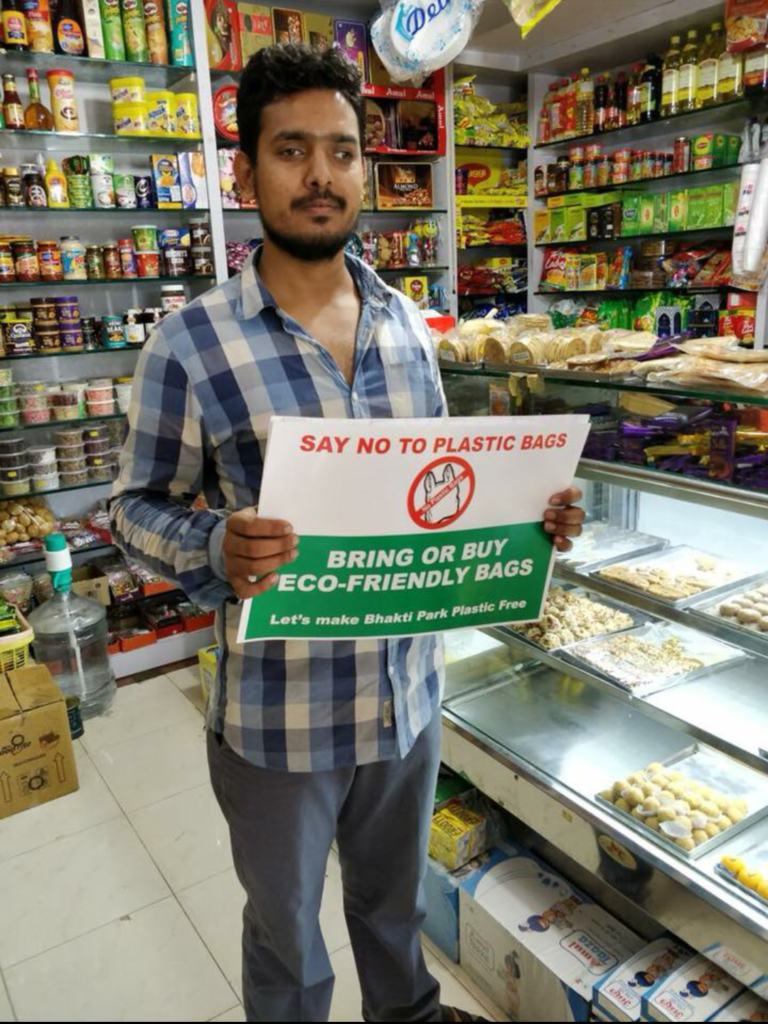 "Motivating the shopkeepers and residents who did not want to come out of their comfort zone of carrying bags took major hard work", says Aleesha, resident of Ivory Towers. They had to put in considerable sweat and toil to show the benefits of a plastic free society to both, the users and shop owners.
The Impact 
Hard work never goes unrewarded. The residents of Ivory Tower has faced an overwhelming 80%  ban on plastic in their area. In June 2018 when the government ban was legislated, it only furthered the cause of Ivory Towers. The residents are delighted to have inculcated a very simple habit that has the potential to make a huge change to their environment. Carrying bags for shopping and for shopkeepers to look for alternates like delivering the things in basket or big jute bags is not a new idea. It has been there since the days of our fathers and grandfathers. And it is time, we adopt the best practices of the generations preceding us.
The residents of the Ivory Towers are very thankful to Green Yatra NGO, Sparsh and residents who proactively participated in making bags to provide sustainable alternative to plastic bags.
Ivory Towers Co-operative Housing Society – Rise High Awards 2019 Nominee
Category – Waste Management
Have a similar story to share? What are you waiting for? Click here to submit your Rise High Awards 2019 nomination stories now.