Solar power is undoubtedly one of the cleanest energy resource available to mankind. With our non-renewable energy resources depleting every moment, it is high time we start exploring the vast untapped potential of renewable energy resources. ARK Serene County has undertaken the responsibility to turn a greener community by diverting their attention to solar for their energy requirements.
Why Did They Do It?
Solar energy is one of the most green energy available and in India we are quite blessed with it. Being an apartment of 280 flats the electricity consumption was close to INR 1.8 lakhs per month just for common area which includes lift, water motor, lighting, etc. That's a huge amount of carbon footprint and environmental impact if we consider coal energy we are consuming to get that amount of electricity.
How Did They Do It?
Serene County started calling out vendors to get the best quote and understand investment and returns on investment and other formalities like life of project, maintenance etc. After considering all aspects they decided to call a General Body Meeting and explain to residents about the benefits of solar. Once approved, they started the execution in December 2018. In March 2019, they commissioned one of south India's largest solar power plant for any residential community with a capacity of 106KW. It cost Serene County INR 57 lakhs as investment and they are saving close to INR 1.2 lakhs per month as part of the electricity bill. Considering each solar panel has a lifetime of 20 years and zero maintenance other than cleaning the panels weekly once, it was a fantastic investment.
Challenges Faced 
Only challenge was to convince residents about this huge investment as not many references were available for such a large scale investment in residential solar project. But they patiently cleared every one's doubt and once everyone was on board then they started the execution.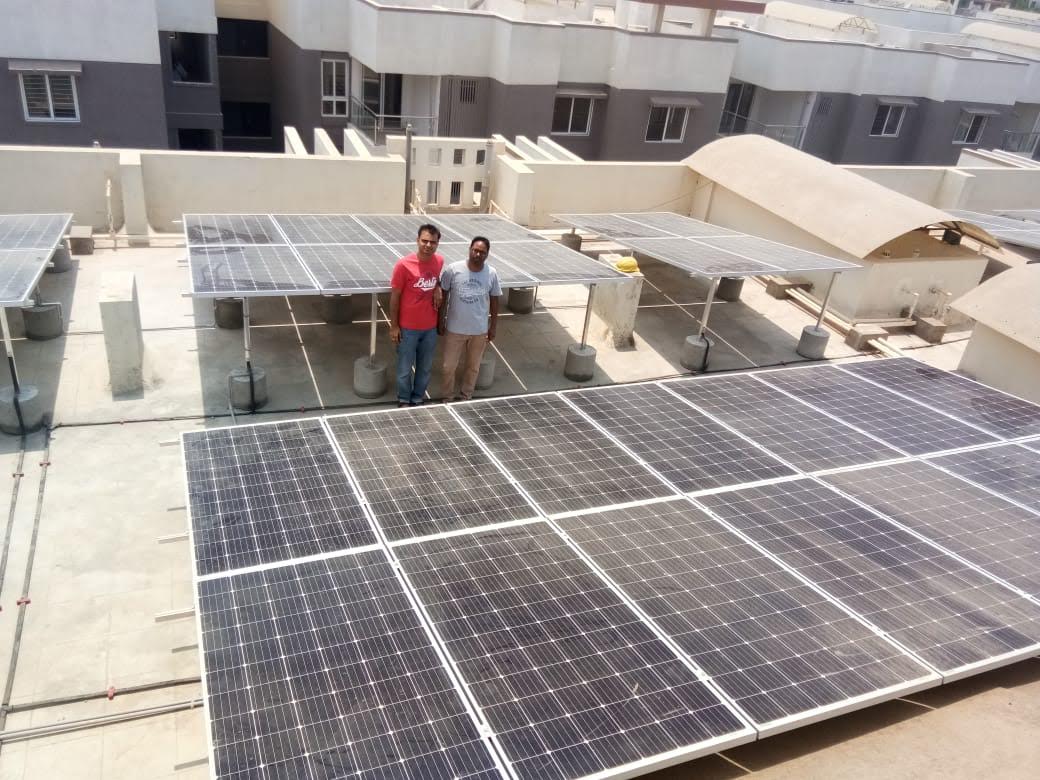 What Was The Impact?
This capacity of a solar power plant is equivalent to an 80 acre jungle by reducing carbon footprint of the environment, similar to having two Lalbagh sized gardens. In these 5 months of commissioning Serene County has already reduced their carbon footprint equivalent to planting 150 full grown trees. In future as the world moves towards the electric vehicle era, the residents of Serene County can also use their solar energy for charging stations. There are endless possibilities.
ARK Serene County – Rise High Awards 2019 Nominee
Category : Renewable Energy
See you on November 9, 2019 at Royal Orchid – Regenta, Bengaluru. Register Today!