Summary : How to increase revenue in residential community funds? An often asked question by most MCs and RWAs. There are several ways to do so – cutting down on defaulters, leveraging assets to generate extra revenue, renting of assets, parking charges, automation using an apartment billing software to name a few.

"For the love of money". An oft heard phrase, it goes a long way to show the importance of money in our daily life. A thought that apartment residents often mull on is how can the maintenance be reduced. On the other hand, the management committee or RWAs priority is to increase revenue. So, ADDA asks you this question : Why can't both be done hand in hand? The answer is yes. Low maintenance charges, necessarily does not have to translate to reduced revenues. All one has to look for is leveraging the assets a community has. An apartment billing software can often come in handy to help you make a financial model where you charge lower maintenance but also increase your revenue. In this blog we will discuss the Top 10 ways, in which you can create the roadmap of increasing revenues, in your apartment community.

Top 10 Ways To Increase Revenue

Defaulting Is A Big No

No MC likes defaulters. And we understand your frustration. The bulk of the revenue of an apartment complex comes from the unit residents and defaulting can put accounting plans into disarray. However, most times, individuals simply forget the due date and end up missing deadlines. So a gentle reminder helps. Automated reminders are sent using an apartment billing software to all who has to pay.

Automate Your Billing Process

Invoices and receipts generation uses reams of papers. Calculation of maintenance charges along with late penalty fee requires manpower. These invoices are sent to each unit manually. While, for small communities, this may sound feasible, for communities as large as 100 and more units, it becomes an unwieldy process. Again, an apartment billing software can cut down on paper, manual calculation and posting of invoices. On a certain date and time, set by the MC admin or property manager, invoices are generated automatically and sent automatically, after flawless calculation of charges due. So go green, save resources, increase revenue.

Mandate Online Payment

This is easy for the resident as well as the MC. Also another way to reduce defaulting. Apartment billing software comes with payment gateways and multiple payment options to make maintenance payment absolutely hassle free. This helps all residents to complete online payment with just a tap. Not just that. Invoices too, redirect the resident to pay. This subtle egging often ensures people pay their dues promptly. It also helps residents staying at a different address and senior citizens to complete their payments smoothly. The fact that these management software come in the form of apps only makes things convenient.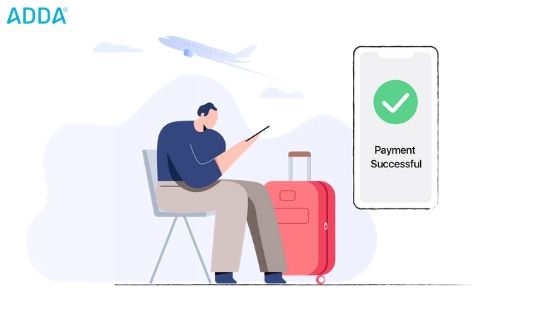 Automate Apartment Accounts With An Apartment Billing Software

The end of every fiscal year spells trouble for thousands of MCs and RWAs. They have to track through several books to ensure a correct reconciliation of the books. Know more about apartment auditing here. Most of the time, this bulk of manual work often contributes to errors, that only delay the process. To get rid of this hassle, residential communities and housing societies often hire accountants to streamline the process. That's a lot of human resources for something that can be made automatic with apartment billing software. Mandate online payments and see the entries automatically sorting themselves in the software. Even expenses can be updated and the entries will be taken care of in the right method. The algorithms of such software are often made in consultation with expert CAs and auditors. A few days before the audit, all you have to do is take a couple print outs.

Invest Right; Save Taxes

If you are the community treasurer, it is absolutely compulsory for you to know about the financial laws related to housing societies. Attend special treasurer workshops (you can check out one right here), consult with a good tax consultant on filing your taxes on time and charging the correct GST on maintenance charges. Here's a preliminary guide to help you get things started. Apartment billing software usually comes with an automatic GST calculator. So if your community uses one, you are saved the headache of calculating it yourself. Also try to find out how to invest the apartment funds in tax saving schemes. For instance, investing in FDs in banks other than co-operative banks, might attract income tax on the interest earned.

Regularise Community Asset Maintenance

Community assets are heavily used every single day. The elevators, the STP set up, electrical fittings, community water dispensers are used by hundreds and sometimes thousands of people each day. Wear and tear is inevitable. Regular maintenance and servicing of these assets are very helpful to increase the longevity of the assets. One simple way of saving money on asset management is to ensure AMCs are always kept up to date. But the number of assets a gated community uses is large. So how do you keep track of all this data? Yet again an apartment billing software comes to the rescue. Once AMC details are uploaded, automatic reminders to update AMC are sent to admins. A small reminder and timely updation can easily save a 500+ units society seven figures worth funds per year.

Leverage Your Clubhouse

An efficient clubhouse managing system with a management software can turn your luxury asset into a revenue generator. Easy bookings and payments towards clubhouse rentals will encourage more residents to use the clubhouse for their private revelries. A manual system often results in double bookings and flawed payment collection limiting access to the clubhouse. Automate this too. Get an apartment billing software and let residents see real time free slots of the clubhouse. Bookings can be easily made in advance for a specific date, payment processed in advance and separate entries made for book reconciliation. A small step but a huge leap to stop revenue leakage. Loaded with facility management features, these accounting software not only help you manage your accounts but also increase revenue.

Rent, Rent, Rent Away

Rent out everything you can find in your community that can be rented. With some good research, you can consider renting your terrace for mobile towers installation. The free time slots of the clubhouse can be rented out to non resident parties for their events at a higher tariff, which basically means more revenue. We didn't even have to spell that out for you anymore. Consider renting out parts of your community for advertisement billboards. Charge a clubhouse usage fee from tutors or other individuals using the clubhouse for community activities. And what helps you to keep track of all these extra cash flowing in like a breeze to your account? Yes, you got that right – an apartment billing software.

Go Green

So this requires a little boldness from your end. Pledge to go paperless, introduce green energy. Reuse water, cut down on consumption of electricity or better still go solar. Be a little more ambitious. Segregate your waste, start in house composting and save on buying fertilisers for your landscaping purposes. If you have extra, sell it off. Perhaps, you can even have a vegetable garden and walk towards the path of food sustainability. While the initial investment may seem high, the ROI is huge and helps save millions of rupees for the community in the long run. Did you know Sustainable City, Dubai pays zero maintenance charges thanks to their sustainable living?

Subscriptions And Parking Charges

Lets face it. Gyms are pools are high maintenance assets. So why not let them pay for their own maintenance charges? Devise an attractive subscription package to use the gym and the pool. People tend to take for granted the things they use for free. The member subscriptions will take care of the maintenance of the equipment and the upkeep, thereby not denting your major fund collected through maintenance dues. Also, consider levying parking charges on visitor vehicles after a certain duration of time.

Over the past 10 years, ADDA has helped several societies of all sizes to walk on the path of greater financial sustainability. It is not just a run of the mill apartment billing software but more of a personal tech companion to turn your community into an idyll of habitation. Here's a small article of how ADDA can be by your side in your journey to create the perfect community.