ADDA system is now completely integrated with GST system to generate e-invoices.
e-Invoicing under GST regime in India, denotes electronic invoicing defined by the GST law.
Towards this, GST-registered businesses who has revenue above 5 Cr (This limit is applicable from Aug 1st 2023, according to the latest circular from Central Board of Indirect taxes and Customs. Currently limit is for 10 Cr.) must generate e invoice for Business-to-Business (B2B) transactions.
ADDA enables a completely automated and integrated e-invoicing generation process.
What is e-invoice?
In a residential community there are often Apartments/Villas which are registered in the name of business entities. When a community is posting invoices for such units, these invoices will now be reported to 'Invoice Registration Portal (IRP)' – GST portal. On reporting, IRP returns the e-invoice with a unique 'Invoice Reference Number (IRN)' after digitally signing the e-invoice and adding a QR Code.
Then, the invoice can be issued to the receiver (along with QR Code).
What are the benefits of e-invoices?
e-invoice has many advantages for businesses entities such as Auto-reporting of invoices into GST return, auto-generation of e-way bill (where required).
e-invoicing will also facilitate standardisation and inter-operability leading to reduction of disputes among transacting parties, improve payment cycles, reduction of processing costs and thereby greatly improving overall business efficiency.
With the e-invoicing system in ADDA, you need not maintain 2 systems for generating your normal invoices and e-invoices. All invoices can be generated from ADDA itself.
How does it work in ADDA?
Step 1: Please contact the ADDA team to enable e-invoicing integration for your Community.
Step 2: Mark the Units where e-invoice is applicable.
Step 3: Add GST details for the Community and for the respective units where e-invoicing is applicable.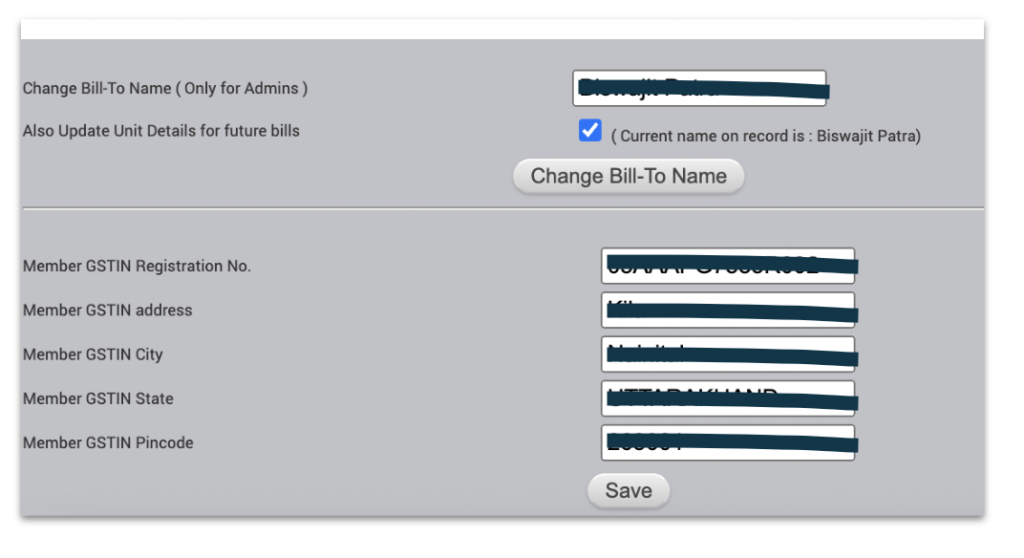 That's it.
Once the setup is done, for the respective units, once invoices are raised, ADDA system automatically pulls the IRN and QR codes from the GST system and includes in the invoices, before making them available to the users.
The Owners/tenants can view the e-invoice the same way as they view ADDA invoices via the App, emails, etc.
ADDA's e-Invoicing integration is a powerful tool that can help you improve efficiency, reduce costs, and improve accuracy by consolidating all invoice generation in one system.

Connect with ADDA's team to know more about how you can enable e-Invoicing for your Community.