All problems exist in the absence of a good conversation.

Thomas Leonard.
ADDA, the pioneer in Private Social Networking space for Residential Communities is now bringing to you an all new and revamped conversation experience.
What's New?
Taking inspiration from the best of breed social media apps, we have tried to bring in a seamless experience across emails and apps when having conversations with neighbors.
In the App:
Here we have developed a host of features aimed to make your conversation experience more enriching.
Tag your neighbors in comments – Want to communicate something specifically to any of your neighbors? Maybe, inform your neighbors or community friends about the post? The best way to get their attention would be to tag them in your comments.
Reply to Specific Comments – Community conversations often tend to have multiple comments and replies. It is just a bare necessity to be able to put replies to a specific comment to put in meaningful contribution to the conversation thread.
Made some awkward mistake while posting? Don't worry you can edit those mistakes.
Want to rewrite the entire post ? Then you can delete the old one.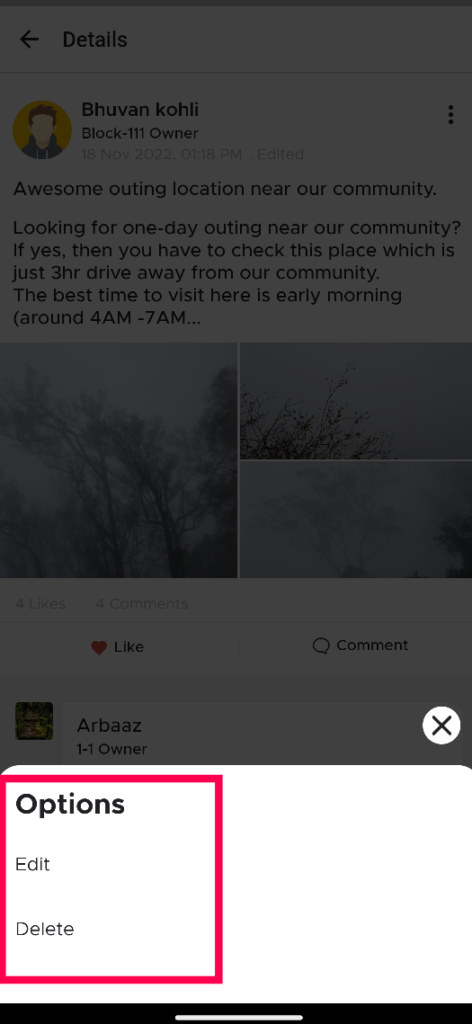 In the email:
For best Conversation experience, it is best to use the email as a medium of intimation, and use the App to see the conversation in entirety and interact with it (like, comment, etc.). We have also adopted the same approach here. The conversation intimation emails you will get in your inbox, will now have:
Better looks:

In coming days you will see a new look and feel of emails you receive about conversations in your community.

Quick summary:

The emails will give a quick summary of the ongoing Conversation. You can choose to quickly go to the App and check more details if required.

Sunset of features like replying to conversations from email

: As we mentioned previously, in the ADDA App, we have added many features with which you can better organize and manage your neighborhood communications. For example: Tagging neighbors, Replying to specific comments, edit/delete of posts, etc. These are not possible when you reply to a conversation from email. Hence, keeping in mind the latest social media trends on conversations related to email notifications, we have decided to sunset this option.
Happy conversing !!!