In the world of community living, convenience and security are top priorities. ADDA along with our Hardware Partner, Spintly, is proud to launch: "ADDA Doorbot". Doorbot is aimed to redefine how residents interact with their Residential Community's Access Points.
Residents can now easily unlock various Access Doors like Clubhouse Doors, Buildings doors, etc. using their ADDA App.
Now, ADDA can serve as your central Access Control system from where you can manage your Active list of Residents/Staff/Visitors who should be able to access your various facilities/buildings, etc.
This innovative solution firmly positions ADDA Doorbot as the top choice for secure access control in residential communities.
Why ADDA Doorbot?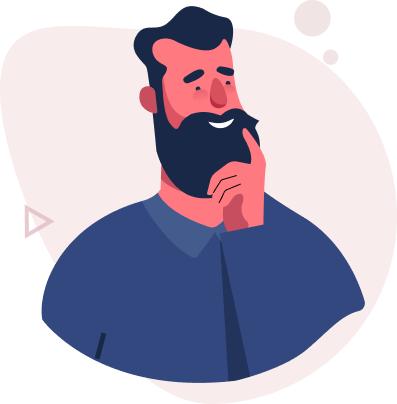 Some of the major challenges faced by the resident living in communities with respect to access control systems are:
1. Security concerns
Without any access control system in place, Community Facilities like Clubhouses are often accessed by non-residents, which makes the facilities crowded as well as unsafe for residents. Also, they increase possible wear and tear of the facilities.
2. The Sheer Inconvenience
Residents frequently struggle with juggling keys, cards, or access codes for multiple facilities, leading to frustration and delays. Also these physical access devices often get misplaced adding to the hassle of the residents and the Community Management Team.
Also, the Community Management team is left with multiple applications where active list of Residents needs to be continuously maintained. With constant move-in/outs happening, this becomes quite challenging.
3. Lack of flexibility
Existing access control methods like bio-metric or facial recognition, generally require residents to be physically present or rely on others to grant them access, limiting their freedom and causing inconvenience.
How does Doorbot work?
Doorbot simplifies access control through a user-friendly interface within the ADDA app.
It is as simple as – Open the App, Swipe, and BINGO! The door opens!
Here's how it works:
Leveraging ADDA's deep integration with Spintly, the ADDA App seamlessly connects with the Spintly devices at the access doors, to provide access to residents.
Unveiling Benefits: The Power of Doorbot!
Doorbot offers an array of benefits for residents, enriching their daily lives with convenience, security, and flexibility.
1. Seamless Experience for Residents
Doorbot provides effortless accessibility by eliminating the hassle of carrying multiple access devices like cards, keys, etc.
2. Convenient and Time savings for the Community Management Team
With ADDA's deep integration with Access Control devices, there is no need to maintain multiple applications. Residents can seamlessly access doors right from the ADDA App!
3. Enhanced security
Doorbot employs strong authentication methods and real-time authorization, guaranteeing that only approved residents can access community facilities.
Lastly, this feature also empowers the Management Committee to seamlessly monitor entry and exit logs. Therefore enhancing their incident investigation capabilities.
ADDA Doorbot, powered by Spintly, is now launched across multiple countries – India, USA, Mauritius, UAE, etc. It is our promise that the solution will redefine the residents experience with respect to Access Control.
Get ready to embrace a new era of access control with ADDA Doorbot! Connect with us, in case you want to bring this convenience to the residents of your Community.