OMR in Chennai, which is the favorite location for Developers to build large Apartment Complexes, Water is an ongoing issue.
The Problem
Unlike the city, Metrowater supply here is almost non-existent, the borewell water is insufficient, and almost every Apartment Complex is heavily dependent on Private Water Tankers. These Tankers are 5 times expensive than MetroWater as well and are subject to the vagaries of driver or owner strikes. Many a times, Apartment Complexes are willing to pay high for the water, but no Water Tanker is available to supply!
In such a scenario many Apartment Complexes in Thoraipakkam/OMR are trying to be self-sufficient by making optimum use of Rainwater Harvesting or STP Re-Use.
However, a major concern remains: How to reduce the water consumption of each Flat or Household.
A typical Apartment Complex of 200 flats buys 10 Water Tankers per day. The cost which is as high as Rs.6Lakh per month, is equally distributed for each Household.
This cost of Rs.3000/month just for Water turns out quite costly for a Household.
Especially for those Flat Owners, whose flats are locked! Even though they have no water consumption at all, they need to pay for that amount of Water Charges, along with the other Common Maintenance charges of the Apartment Complex.
Also, there is often dispute that a Flat with many occupants (e.g., 6 bachelors in a 3 BHK) consumes much higher water than a Flat with 3 occupants (typical husband wife child).
The Builder's Foresight
To put such disputes to rest, Ceebros builders provided individual Water meter in every flat of the 352 unit Apartment Complex in OMR called Ceebros Boulevard.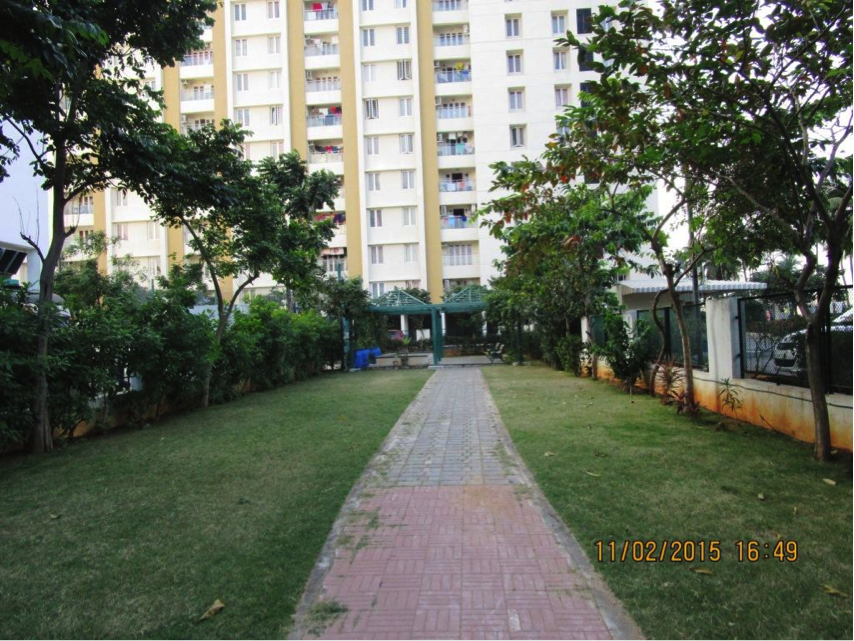 The Association's Efficient Operation
Once the Builder handed over the maintenance to the Association, the Association started Billing each flat exactly for the amount of Water they consumed, after reading their Water meter.
This means perfectly fair billing!
The Billing of so many flats based on the Meter Readings was made possible by the use of ADDA which generated slab-wise automatic bills from the meter readings and emailed to each Flat. Each Resident could make payment by cheque or online payment gateway on ADDA.
They also found an interesting trend. The TOTAL water consumption of the Apartment Complex reduced! It needed to buy 1/6th the number of Water Tankers compared to the neighbouring Apartment Complex of similar size, amenities and borewells!
As individuals started paying for their individual water consumption bill, they started checking their water consumption! They got the leaky tap repaired and strictly instructed housemaids and children to use water judiciously!
A perfect example of accountability leading to responsible use of Natural Resources!
How to Instal Water Meters in Apartments
PS: The OMR complex mentioned in today's The Hindu Property Plus  is Ceebros Boulevard. ADDA did not install the Meters, but we are proud to have made the Billing and Collection easier! http://www.thehindu.com/features/homes-and-gardens/complex-solutions/article6891107.ece