Summary : A society management software is a 21st century SaaS product/service that helps to take care of all the needs in apartment complexes, housing societies or gated/villa communities. It is an end to end solution taking care of society accounting (Auditor approved), maintenance payment, facility booking, visitor and parcel management and many more.
In a few days time, March shall be knocking on your society gates. With March comes the end of the Financial Year 2019-2020. It's time to wrap up your society accounts for this year. If you are using society accounting software, chances are your society account reconciliation is smooth and easy. Trouble strikes when you are attempting to do your society accounting manually. An average society is above 50 units on the lower scale of the spectrum. That is 50+ entries, calculation of late payment charges, invoice generation. Considering Management Committee Members and Resident Welfare Associations are comprised of busy engineers, businessmen, doctors, professors and the urban working professional. Being part of the Association is a voluntary duty taken up by enterprising home owners. With a society management system, their work becomes easier, efficient all from the comfort of their home. 

What Is A Society Management Software?
A complete society management system is an end to and solution to take care of all the administrative functions of your society. It goes a long way to establish a streamlined management arrangement for your home. With several individuals sharing a common premise as their home, clear rules and regulations along with shared expenses to maintain common areas keeps the society well maintained. It increases the valuation of each unit of the society as well. In other words, a well maintained society fetches a higher resale value for each unit of the society.

However, the strongest argument in favour of using an app based society management software is flawless society accounting. An integrated solution, like ADDA, takes care of all financial matrices in relation to collection, collation and accounting. A housing society or apartment complex collects maintenance and utility bills in periodic intervals. Automatic calculation of amount owed by each unit helps MCs and RWAs save a lot of time, money and resources. If you want to know more about the details of a society management software, you can check out our previous blogs

Automated Maintenance Collection
While the strong backend of a society accounting software is heavily used by MCs, such a management system comes in the App version as well. Making it easier for residents to help maintain their payments and missing out on defaulting. 
The MC has to upload the data of number of units, maintenance charge per square metre, late payment interest, and date of invoice generation. The software system algorithm takes care of the rest of the calculations. The invoice is duly generated and automatically sent across to all listed users of the housing society.
Residents have the advantage of a timely reminder sent to them as well as the benefit of paying straight from the app. With multiple methods of payment available and zero convenience charges on UPI payment, getting done with maintenance payment duties, is a matter of seconds.
The app-based payments of maintenance is especially helpful for individuals who stay in another city or abroad and senior citizens. They can either have their caregivers or wards pay through the app or they can use the app themselves and avoid the hassle of going to the bank or association office to deposit their cheques.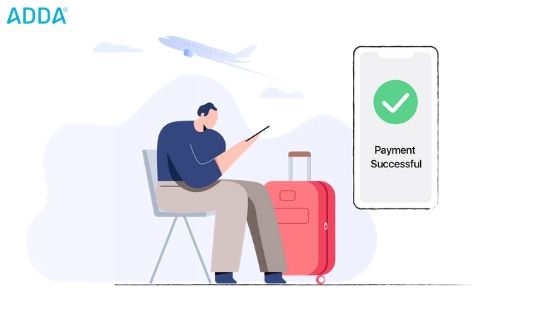 Expenses & Budgeting Using A Society Management Software
The best of the society management applications will not only help you increase your maintenance collection, but also guide you towards making a sustainable financial planning.
How?
It's simple. Hosted in a cloud, the society accounting software is capable of storing unlimited bytes of data. So every expense you upload to the software is saved and utilised to draft a report of expenditure for your perusal. It can also be shared with each resident to keep them informed of the expenses incurred in the maintenance of the society per year. Having a graphical representation of the expenses, helps to compare costs and strategize on optimising expenditures in different avenues.
An app-based society accounting software like ADDA can give you an ROI of close to 200%, by helping you to streamline your expenses and eventually reducing it. 
Budgeting is an important part of society accounting. But how do you plan to make a strong budget, if you are not aware of your expenses in minute details?
The society management software with its treasure of data helps you to draft a budget based on logical analysis of each expenditure. See where you are overspending or underspending. Utilise your funds to its maximum potential to bring in more savings. For more tips on creating a successful housing society budget, you can read about the best practices involved in the process.
Increase The Longevity Of Your Assets
Yes yes, we know it sounds a little fantastical. How can a society management software, of all things, help you in asset management?
But that is the beauty of it. A comprehensive online solution like ADDA can. It has several features to keep track of your expense, budget and even assets. It helps to remind the MC of keeping the AMCs of every single community asset up to date. Now updated AMCs have two massive advantages :
The vendor company, bound by the AMC contract, services your assets regularly. And we all know, nothing lasts better than a machine oiled regularly.
The costs of servicing and repairs, under AMC, can be as low as 1/10th of the repair cost when AMC is not done.
A cost analysis done by our society accounting software found that regular AMC updates of just three assets out of the several, can save a 500+ units community close to INR 30,00,000/- a year. 

Residents' Corner

As a resident, you may wonder : "Why should I be bothered about this?"

Well, you should. Residents are the backbone of a community. The bulk of the cash in flow in the community funds comes from you. You alone, have the authority to know how your hard earned money helps the community. An app based society management software, contributes to greater transparency in society accounting. Also, the Mcs are none but residents who have taken up leadership roles. And one of these days, it will be your turn to hold the torch high. Read more here about how a resident benefits from apartment management software.
Talk to us at 02248905764 or sales@adda.io for any queries related to your society management system and we will help you develop a detailed plan of action for the best society accounting software available in the market.