Are you a Newly Formed Association? Perhaps you are right in the middle of a Builder Handover or have completed the handover already. Either way, Congratulations! You have the chance to be a beacon of change! However, we do understand that the beginning of any New Association is no less frantic than running a Startup! New Associations are responsible for initiating society accounting processes (like getting a ERP Software) that could set the course for the next 40 to 50 years of the property's future.
Through this blog, we address some of the major challenges faced by New Associations and the ultimate solution for each of those challenges. Stay tuned!
The New Association Dilemma – Free ERP Software to the rescue!
Accounting and Billing with Free ERP Software
Setting up your FIRST-EVER Maintenance Billing is one of the financial processes in your society accounting software that could strengthen the Accounting as well as Billing and Collection for years come! Having worked with Treasurers and Society Accountants closely for over a decade, we have realized that it is no easy feat! Coming up with a feasible formula for the collection of maintenance charges and ensuring that there are no gaps in the process for any malpractices are crucial to a solid Maintenance billing strategy. Read this blog to know more about the types of maintenance charges.
Here's how our Free ERP Software assists New Associations in their Accounting:
Guidance: We provide best practices and guidance to get started with your billing. For instance, the following key measures are kept in mind while calculating a Maintenance Collection and Billing strategy in your society accounting software:
What is the maintenance fee per square feet charged by other communities of similar size to yours?
How much do other communities of similar size to yours have collected in their corpus?
How much do other communities of similar size to yours spend on average per year?
Top 10 Expenses in Other Communities of Similar Size to yours
Implementation: Once we automate your entire Maintenance Charges Calculation in the Free ERP Software, the billing setup and your first bill generation happens in no time! This is done simply and best with ERP society accounting software.
Resource Person: You know what's the best part about getting an Apartment Accounting Software? It eliminates the need for an expert or additional staff to oversee your accounting. Even a layman who has access to the ERP can easily understand and keep a track of it.
Builder Handover
If you are New Association in the midst of a Builder Handover or awaiting one, listen up! At the time, it may seem wise to compromise on certain expenses as the Builder may not pass on any funds to the Association. While this is understandable, saving up on your funds and sticking to manual modes of Maintenance without a Free ERP Software may not be the best practice for your property's long-term future.
With ADDA, we encourage the Associations/ Management Committees to focus on their core responsibility of Community Management. These may include enforcement of rules, facility management, keeping the residents satisfied, etc. ADDA helps you raise funds to run your Community, automate your maintenance billing and provide End-to-End society Accounting on our Free ERP Software.
This means that the enthusiastic New Association would only need to invest about 1% of their maintenance collection for our ERP software. After the trial, there are no obligations to stay subscribed whatsoever! Read the next section to know about our COMPLIMENTARY offer for New Associations.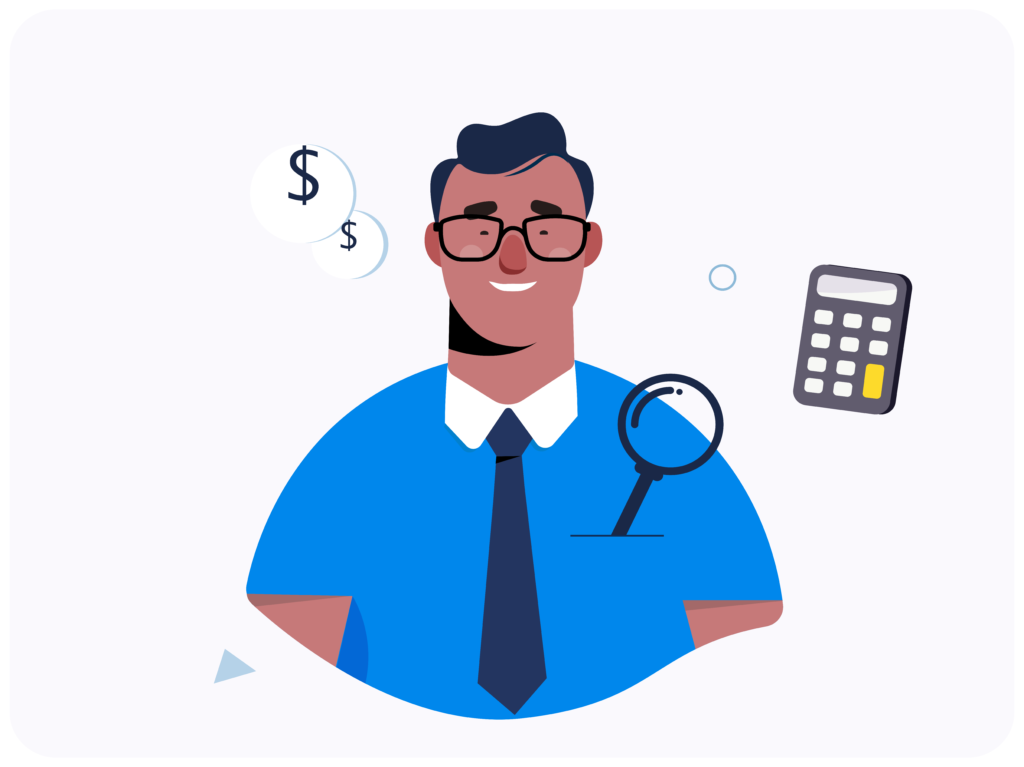 Complimentary Maintenance Billing for New Associations!
You can now use ADDA's Free ERP Software to do your FIRST Maintenance Billing – Completely COMPLIMENTARY!
New Associations have an added advantage. They can evaluate the product during the Free Trial and take a call on whether they wish to continue or discontinue with ADDA's subscription – No Questions or Obligations.
In addition, ADDA also provides EXCLUSIVE, complimentary sessions from our Accounting Experts on:
'Maintenance Fee Structuring and Collection Best Practices'
'How to Set Up Robust Financial Governance Structure in Real Estate Communities'
This is your chance to get the #RightStart for your New Association that you have been waiting for! Fill the form below to avail this offer:
Why do you Need a Housing Society Accounting Software?
Seamless Deployment and Handover
As a New or even First MC, you just have to pass on the User Details which get easily stored in the Society Accounting Software. Thus, the next MC has all the Documents and Records to continue with their Managerial Duties.
Auditor's Favourite
When it comes to Tax Compliant entries, easy availability of reports and enabling remote work, ADDA's Free ERP Software is unbeatable and a favorite among many auditors as a result.
User Friendly Product
Being a Pioneer in the community management industry for over 12 years has made ADDA the most adaptable and innovative Society Accounting Software in the market.
Longevity
MCs find it easier to stick to a single product that regularly evolves and enhances itself to the changes in the industry.
No Nonsense Approach
When it comes to Property Management, our approach is straightforward – we do not spam users with relentless ads, notifications, and messages. We value the privacy of our users. This is why ADDA is Trusted by over 3500+ luxury communities across India, Middle East, and South East Asia.
What are you waiting for? Fill the form to get the #RightStart to your Maintenance Billing. You may also contact us at sales@adda.io or call us on 022 4890 5764.