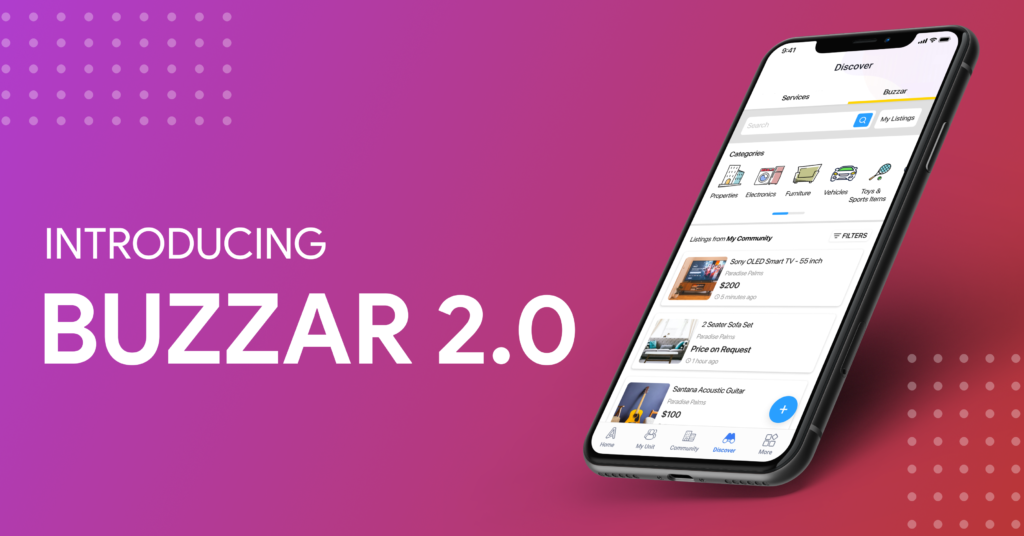 That cozy chair you had your eye on, that would look gorgeous on your balcony, perhaps the colorful jump rope that could get you started on your fitness journey, or an oven to start the joy of baking – What would it be like if you could pick such things up, right from your neighborhood?
We are welcoming you to Buzzar 2.0, a place where you might find your fitness equipment, furniture, or maybe even your new home!
If you are listing a product OR buying one, you are in the right place. You can now view several pre-loved products listed by other verified apartment residents; homes listed for rent, and even a variety of services.
Give these pre-loved products a new home while you also get a good deal!
100% verified sources
Stay assured. The people who post these listings are verified residents of apartments or villa communities.
Say yes to filters
When it comes to what you need, there shouldn't be any compromise, you can now filter the services or products you are looking for, so you are directly connected to the right source.
More leads
Say you want to give a service, sell or rent something. It's easier to get leads now. People looking for what you are offering are directly led to you.
Talk and lock
If you are interested in any listings, you can now call or send a Whatsapp message to inquire.
No more FOMO
To make sure you don't miss out on the good listings, you get notified!
Status edit
You can change the status of your listing, say you already provided the service, sold the product, or rented out the space, you can change the status to expired. If you want to show it as active for better results, you can do that too!