An open forum with all major election candidates from Mahadevpura constituency in Bengaluru was held on Sunday, 29th April 2018. It was organised by citizens group Whitefield rising with support from Bellandur Forum, ForceGW, Bangalore Apartment Federation etc.

Participants were candidates from five major political parties: Aravinda Limbavali(BJP), Bhaskar Prasad(AAP), Ramesh Chander(Swarajya Party), K Sathish(JDS) and A.C Srinivas (INC).
About the Discussion:
The discussion began with candidates thought on main problems in the area and how are they going to resolve them.
Traffic, pollution of lakes, water management and garbage disposal were the major problems mentioned by all.
"Land Owners are not willing to give up land. Metro, elevated corridors and suburban railway is the solution", Said Arvind Limbavali
According to A.C Srinivas, Banning of water tankers is the first step towards reducing traffic. Commercial vehicles should be allowed only on the Outer Ring Road and Commercial companies should not be allowed to be set up on the main roads, he added.

Swaraj India Candidate Ramesh Chander said that new apartments should have sewage treatment plants. Sathish asked for the implementation of the AT Ramaswamy reports. AAP candidate Bhaskar Prasad suggested interlinking of rivers through rajakaluves.
After the discussion, there was a session were audience could ask their queries to the candidates. Then the organisers shared the Mahadevpura Manifesto which had ideas from the citizens of Mahadevpura for the development of the area. The candidates also showed their commitment to these goals if they were elected by signing the manifesto.
WORD From ADDA: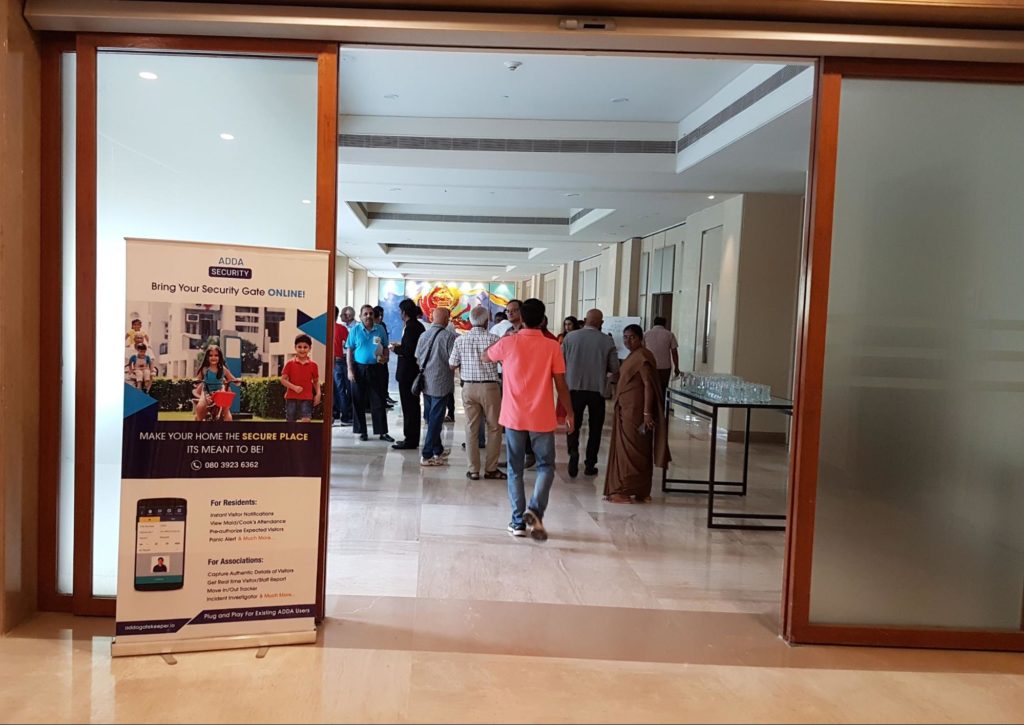 ADDA was the proud sponsors of the event.
ADDA has always been dedicated to providing the best solution for issues faced by Apartment Management Committees and Residents. From ensuring security to connecting all the residents, it is the perfect platform which makes Apartment Living truly Convenient and Safe.
Team ADDA wishes the citizens of Mahadevpura, the very best towards getting speedy solutions to all their major problems.